Happy Tuesday, my lovely lady lumps.
So Monday was a bit shit.
I spent most of the day going through and paying all the bills from IVF in June. Millions of trees had to die so that I could get countless copies of essentially the same message:
Dear Jenny,
We are sorry that your month long journey into a uterine abyss did not result in a baby, however we sincerely hope that someone is breastfeeding you, as you will never be able to afford store bought food ever again ever. You owe eleventy million dollars. It's due yesterday.
Kisses!
-The Medical Community
And then, kids, and
THEN
, I'm on the phone with my Mom complaining about said bills, when the doorbell rang. Could it be my neighbor who is clearly
digging graves in his backyard
? (Who is, by the way,
still...digging...)!
No.
Worse
.
Strange Lady
: Hi
Stork:
Hi....
Strange Lady:
I talked to your husband earlier about coming to pick up your crib?
Stupid:
No. You
really
didn't. You must have the wrong house.
Spawn of Lucifer:
Whoops.
Also, though I got a positive digital opk last.. Wednesday? I never had the O pains that I usually do, so I'm thinking it must have been a bust. Oh well, gratuitous sex.
So let's cheer ourselves up with a game, shall we?
Five people, dead or alive, that are at the top of your "do him/her" list. Go. Don't think.
Trust your instincts
.
Mine: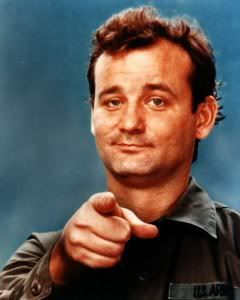 1. Bill Murray
Shut your filthy whorish mouth. I don't care if he's approaching 500 years old, this man has literally never said anything that didn't make me laugh out loud. If he had been the one to call me and tell me that only one of my eggs fertilized, I may have fallen off my couch laughing.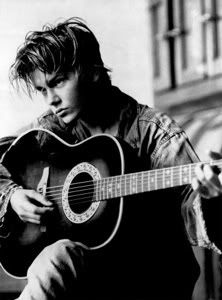 2. River Phoenix
He was my first love. Never have I ever seen a man so pretty and yet miraculously heterosexual in my life. When I was 11 and learned he had died I would've been less upset if someone told me Santa Claus had been castrated and shot.
3. Angelina Jolie
Don't pretend she's not on your list. And I'm not talking about do-gooder, Mom to a small tribe Angelina, I'm talking old school wearing blood around her neck and talking about knives Angelina. Gimme.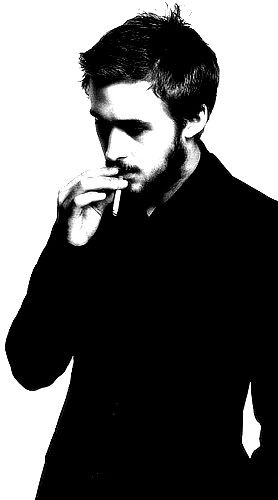 4. Ryan Gosling
Okay, it's a little boring and obvious but who are we kidding. My hairdresser and I on Friday had a heated debate about Gosling vs Reynolds, who I find hideous. Can you not tell just by looking at him that he's a smug asshole? Seriously. So beige. Gosling, I feel, before any love making would improvise some poetry about your eyes, feed you some sort of exotic fruit hybrid whilst simultaneously greasing his own abs.
5. Eric from True Blood
No, not the actor, just Eric. I want him pissy, mean and wanting to eat me (interpret that as you will). One of my biggest irrational fears, living here, is that I run into him somewhere in the daylight and discover that he's a delightful human being. No thank you.
Alright. Gimme. Let's hear yours.
******This just in.
This is lo
. She is wonderfully funny and one of my favorite sisters in shittiness.
She is 13 days into her post-IVF 2ww and hasn't had a positive pee stick..
Yet
. As someone who recently traveled to CooCooVille post-IVF, I support any and all activities that involve
going to her blog
and cheering her on. Nude tribal dances on behalf of her ovaries are encouraged. (And yes, when you are having a particularly rough moment I may shamelessly point people in your direction without your permission.
Bite me.
)
Also, this is
Doping For Baby
. Also full of awesome-sauce, also a shitty-day. I encourage good vibes.
For you, lovely lo, as you have revealed below what can only be described as an
extremely odd
fancy for Patrick Stewart. My cat judges you.