Fabulous Friday, my little Reproductive Felons!
If you are here from the fabulous ICLW, by all means - read on. Or, you can click on this
fancy shmancy little tab over here
which will direct you to entries that will perhaps give you a saner and more relevant glimpse into the hamster-wheel mind of stork.
And now, a post where I free myself by confessing that when required, I can be a terrible twat.
So, I have this friend who we'll call "Manuel". He is, even by my snooty standards, one of the most comedically gifted folks I have ever met. I've known him since we were in high school back east, and now he lives here and is an actor.
He is obviously in a business where rejection is ample, and where things are said to you that in any other circumstance would be deemed 'rude'.. but usually put in Hollywood language. You know, "
you're too ethnic looking
" means "
you're brunette
". "
You're very healthy looking
" means "
Boy are you obese
". He takes all these things, as you must, in stride.
He has one phrase, however, that he has used forever that I have always loved, reserved for moments of undeniable rudeness, which I have unfortunately had the distinct displeasure of having to use twice in the last week.
To pull this off, in response to a rude comment you must smile a little Romneyesque plastic smile, blink as much as humanly possible, make your eyes say "
I'm from hell, homeboy
" and calmly say:
"
Oh... you must have me confused with someone else
".
I complained about an employee to the manager of a grocery store.
Okay, okay - don't feel icky. Give me a minute to get you on my side.
First, let me say - I have never.. lodged a complaint in my life. Even when people are a little rude. Why? Because working with the public is the most G-d awful thing imaginable.
We've all been there at some point (unless you literally emerged from your Mother's vaginal canal so fancy you were wearing a top hat and a monocle, a-la-Mr.-Peanut). You spend 8 hours with people sneezing and frothing and complaining and not putting their freaking phone down long enough to acknowledge you, all the while wearing some humiliating uniform that doesn't fit right. And then at the end of the day, you get paid approximately 1/100th of the cost it would take for one session of therapy to undo it.
So I have never complained about anyone, with the exception of this 'manager' lady.
On occasion one with her, she was the only line available, and quite literally the only person I've never interacted with there before. She didn't say hi, didn't respond to my usual "
how's it going?
". Fine.
Then, still apparently totally unaware that I was there despite the fact that she was ringing up my groceries, berated a bag girl in front of me. And I mean..
berated
. Used the word 'stupid'...repeatedly. Totally in shock, I just said "
well, that was awful
" to her as I was leaving, chased down the now fleeing bag girl who told me that yes indeed, that woman is a horrible cunt but the manager-manager wasn't there that day.
A few days later, there is yet again only one line - for those of you keeping score, my urine cannot produce more than one line and neither, apparently, can my karma.
After the person in front of me is finished (and I have my shit on the belt) she flags down a woman who's leaving, and proceeds to have a giggly conversation with her. I stand there for a minute waiting for her to finish. Then two. Then three.
Then in my squeakiest, non-judgey, most Disney-princess voice I say "
Excuse me?
" and without looking, she continues her conversation but sticks her "one minute" pointer finger at me.
I, at this point, have had it, and said quite loudly "
Oh, you must have me confused with a 3 year old interrupting your phone conversation
" and begin flinging my groceries back into my bag.
One of my usual checker-buddies walks by and takes me elsewhere because I'm being blown off, and while ringing me up confirms again that yes indeed, she's a cunt, and would I mind stopping by the manager-manager to say something because all the employees have, but it would be helpful to hear it from a customer.
So I did.
And though I am certain she deserved it, I still feel a little dirty and a little afraid of my grocery store, now. I also feel a little like a poorly dressed Mr. Peanut.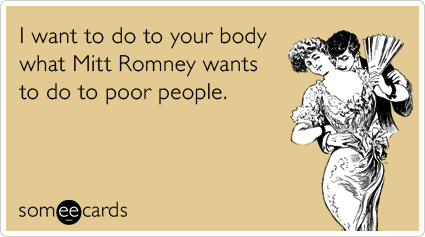 Now, the second time I had to use it was with a door-to-door religion salesman.
Alright before you light your torches and grab your battering rams to storm up my driveway, let me assure you that it is already occupied by people with torches and battering rams.
Evidently (is it the Satan flag I have flying next to my garage?) my house is some sort of religion-magnet, despite the lovely "no solicitors" sign I have right next to my doorbell.
I get people twice a month, at least. All religions. Unfortunately, the two dogs are both furry little barking busts who throw me under the bus, even when I have quite literally injured myself throwing myself under Bubba's desk to hide.
I have answered the door many times because of said furry little busts, and because if they're not wearing a tie and button down shirt (the salesman, not the dogs) I can be thrown.
Seeing as I am a talker who doesn't want to hurt anyone's feelings unless necessary, I have ended up in - no joke - hour long conversations on my front step. And when I'm in my house I'm in PJ bottoms and a holey tanktop not suitable for the holy. I once had a woman explain to me for 90 minutes that women were figs, and I'm pretty sure my nipple was out the whole time.
As I have mentioned before, I am happily without religion. I'm not an atheist, I'm an agnostic who has taken what she likes from each religion and written off some things as hogwash. But I'm nice, and I listen, I take the damn pamphlet (which is usually pretty entertaining) and get on with my day.
It takes balls, you have to admit. The Jesus in my head is a rocking hippie - Will Ferrell in a tunic perpetually dancing to Norman Greenbaum's "Spirit in the Sky". Does this make me want to go door to door asking other people if they are living up to the Will Ferrell image in my head?
Yes
. Okay, but not really.
While I am normally quite nice, today I answered the door, and had this conversation:
Stupid
: Hello?
Robot-Made-To-Look-Like-One-Of-Us
: Hi, ma'am. I was just wondering, do you have any gay friends?
Stork
: Umm.... Yes...
Satan's Minion
: And are you worried that they don't understand the severity of the eternal hellfire that awaits them?
Blinky Eyes and Plastic Smile
: Oh.... You must have me confused with someone else.
And I slammed the door.
Sidenote: Mr. T, the best friend, is as gay is the day is long. Now wherever he goes after this life, that's where I'm going. That party is going to apparently be free of judgmental assholes and let's face it, it's going to be exquisitely decorated.
I aint worried - I'm confident that Will Ferrell isn't judging.